Emergency HVAC Service In Des Moines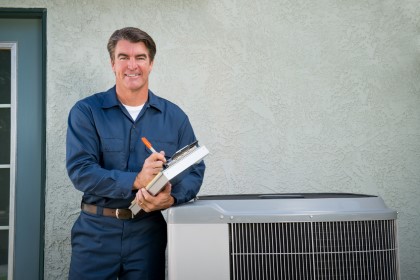 Homeowners in Des Moines and our other service areas can always take advantage of our emergency services. If you wind up in an emergency situation and need heating and air conditioning repair service, our professionals can help you solve the issue fast.
Many times, the problem is quite simple to identify and fix. One of the first things our professional electrician checks when called out for an emergency service heater repair job is the thermocouple. This small and seemingly insignificant part measures water temperature and signals the unit to turn on.
Most often, we find that boilers and gas or oil furnaces fail to turn on because of a bad part. No matter what the issue actually is, we can diagnose the problem for you relatively quickly and inform you of what needs to be done to fix the problem.
Contact our Des Moines HVAC repair experts today because we're always ready and available to take your call and assist you with fast and friendly emergency service!
Top-Quality Work
Experienced Technicians
Licensed and Professional
Fast & Friendly Emergency Service
Emergency Heating Services
If your furnace, boiler, or gas heater breaks down during one of our freezing cold winters, you need professional heater repair service fast.
Call us now for expert heater repairs in Des Moines and the surrounding areas. We always show up no matter what time of day or night it is, and we can solve any problem you may be having with your furnace, boiler, heat pump, or other heating equipment.
Our emergency heating services are available every day of the year, including on weekends and holidays, because we know you need your heat turned back on fast.
Emergency Air Conditioning Services
While we enjoy some nice mild summers as compared to homeowners living in the southern states, there's no doubt we still need our air conditioners to keep us cool during the hottest parts of the year.
Just being cooped up in a house with no circulating air can be miserable, to say the least, especially for those who are aging, ill, or very young. There's no reason to wait when you can get fast and friendly emergency air conditioning service from our pros.
If your cooling system ever fails to keep you comfortable or won't turn on, you can always choose to take advantage of our emergency AC repair service.