Expert Water Heater Installation In Des Moines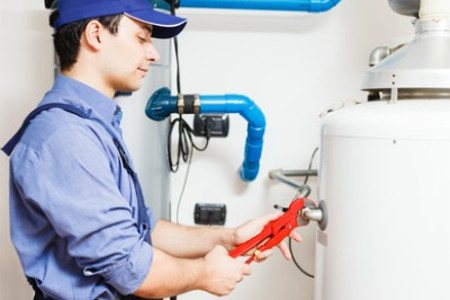 You're likely already familiar with the name On Time Professionals but may not realize we can also take care of water heater installation service for your Des Moines area home. Our flawless reputation precedes us and has helped locals know who to call for their water heater issues and emergencies.
The trick is making sure you get the right size and that every detail is handled correctly. There's no cookie-cutter approach to installing a water heater, and one minor mishap could cause it not to work correctly.
Hire your expert based on a solid reputation and not a deeply discounted quote. If you hope to get long-term performance from your new water heater, hire our industry experts for quality water heater installation.
Has Your Water Heater Been Installed Correctly?
If you've had a water heater installation job done before, it may have been carried out by industry experts. Of course, it's more common for there to be errors, but the homeowner doesn't realize it.
If you need frequent water heater repair work, notice a spike in your utility costs, or have to replace it sooner than expected, you probably had shoddy install work. Some common mistakes are things like:
Wrong Size Water Heater
Inaccessible for Maintenance
Issues Leading to Leaks
Attempting to DIY the Installation
Failure to Insulate the Water Heater
Except for the do-it-yourself method, these are mistakes that even self-proclaimed industry experts may make. The pressing issue is that you may not notice red flags to indicate a problem until some time has passed.
By the time you realize the install may have been mishandled, it's too late. Avoid shoddy installation work by hiring On Time Professionals for quality service.
The Water Heater Selection Process
The two main options you have for a new water heater is a traditional system or tankless. However, some other factors to consider when deciding which option is best for your home are things like:
Energy-efficiency
Storage Space Requirements
Fuel Source
Tank Storage Capacity
Initial Cost
It's never a good idea to make your final choice based solely on the lowest cost because you get what you pay for. However, you should find an option that fits into your budget without you compromising what matters the most.
You can get a sound quality system and afford our expert install work, and feel good about the decision you made. Call us today to schedule a water heater installation for your Des Moines household from a team you can trust and depend on.