Heating Tune-Ups In Des Moines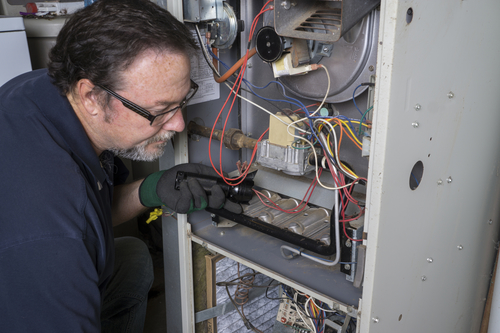 While getting a yearly heating tune-up is a vital service to take care of your Des Moines home heating system, it's equally important to make sure you hire a qualified technician to perform the work. They should be qualified as well as dedicated to offering reliable service that's detailed, thorough, and honest.
You can put your trust in On Time Professionals as your go-to electrician and HVAC specialist. Our team of skilled heating and air conditioning repair professionals can provide you with the reliable heating tune-ups you need.
We're interested in your home comfort as well as safety. The heating tune-ups we provide are essential for testing your equipment for carbon monoxide leaks into your home. We use highly sensitive tools to test for leaks and make sure your system is functioning properly.
Also, ask us about all of our other services so that we can help you enjoy year-round comfort and safety in your Des Moines area home. Our service company offers competitive rates and affordable service. Whether we're helping you with the heating maintenance, a repair, or an installation, we're dedicated to your satisfaction.
We Work On Most Major Home Heaters
Reliable and Thorough Heating Tune-Ups
Competitive Pricing
Quality Customer Care
Benefits of Getting Seasonal Heating Tune-Ups
Heater maintenance is a very worthy investment for any homeowner in Des Moines and the surrounding areas of Iowa. Our technicians are highly experienced and fully equipped with the tools they need to provide heating tune-ups for most major brands of home furnaces, boilers, heat pumps, or other heating systems.
Since everything is thoroughly tested, checked, and prepared for the winter, you'll enjoy many benefits of getting this essential preventive service. If your furnace or boiler hasn't had the necessary heater maintenance yet this year, contact On Time Professionals to get a competitively priced quote.
It can save you a ton on repairs over the years, and help you to avoid emergency repair costs.
The maintenance will delay the need to replace your equipment because you kept it in good shape.
Our heating systems work overtime for many months at a time, so preparing it to run hard is also essential to ensure it performs reliably.
Maintenance can help you to ensure your equipment warranty stays valid.
If done before winter arrives, you could enjoy more energy efficiency from your electric furnace, heater, central air system, or heat pump.
The heating tune-up involves comprehensive testing, which uncovers hidden problems you haven't noticed yet. If taken care of, you can avoid breakdowns.