Heating Installation And Replacement In Des Moines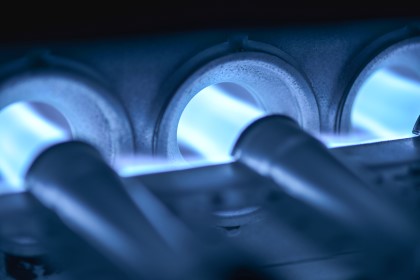 Do you need to install a central heating system in your Des Moines home, or do you need a brand new furnace or another type of heating installation? You're no doubt looking for a qualified heating contractor who's experienced in heating system installation and replacement services.
Staying warm and comfortable is going to be important for you and your Des Moines family. During the winters here, our furnaces and boilers can be maxed out all season long. Having a good heating system to rely on isn't just essential; it can mean making a choice to leave home until the heat gets turned back on.
Don't hesitate to contact us for service. We're ready to help you install the new equipment you need to keep your home and family warm.
Heating Installations We Provide In Des Moines
It's necessary to have plenty of experience when installing new heating systems. For you and your Des Moines family, you'll want to be sure to hire an experienced heating installation technician who has the skill to install the equipment right.
On Time Professionals isn't just your local expert electrician; we provide reliable heating installation and replacement service for all makes and models of gas and electric furnaces, boilers, heat pumps, hydronic heaters, and baseboard heating systems.
Hiring a professional with experience in a wide variety of home heating systems is best. Our heating professionals can offer you an expert installation of most major brands of home heaters, including those listed below.
Electric Wall Heaters
Central Heating Systems
Gas Furnaces
Oil Furnaces
Electric Furnaces
Boilers
Heat Pumps
Baseboard Heaters
Hydronic Heaters
And More
Heating Replacement For Des Moines Area Homes
Our technicians also offer heating replacement service for your home. We install quality equipment from name-brand manufacturers and offer expert installation for your new equipment. We also help local homeowners in the Des Moines area with heating and air conditioning repair and maintenance.
If you don't trust the advice you've been given about a heating replacement from another technician for any reason, or you need help with identifying a problem, contact us today to make an appointment for service. We'd love to help you and your family stay warm and comfortable throughout the years you own your home!