AC Installation And Replacement In Des Moines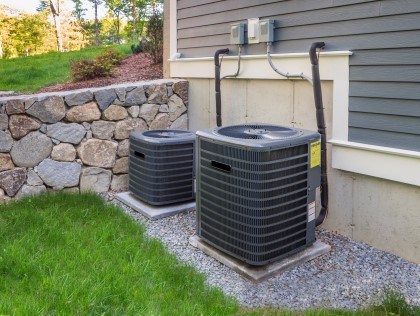 On Time Professionals is the local service company to choose when you need an AC installation or replacement equipment in the Des Moines area. We're an experienced professional electrician who's licensed and highly skilled in air conditioning installation.
Having an efficient air conditioner is important for most of our customers. In addition to determining the brand and size of a system to install, you'll want to consider the type.
Our highly skilled technicians offer expert air conditioning installations and replacements. We install the equipment according to the manufacturer's instructions. Our team of professionals always strive to exceed your expectations in any way we can.
If you have an existing system that needs to be replaced, we're happy to assist you. If you don't currently need heating and air conditioning repair, we can set up a service call to help you with a new installation or a conversion to a central cooling system.
Just give us a call to inquire about the AC installation and replacement service we provide in Des Moines and the surrounding area.
Licensed and Professional Technicians
Quality Installations You Can Rely On
Serving Des Moines and The Surrounding Areas
AC Replacements For Des Moines Area Homes
It's not always going to be necessary to replace all of your home's air conditioning equipment. In fact, the issue could be quite simple to locate and solve.
Let us asses the problems you're having if you aren't sure about getting advised to replace your equipment by someone else. We're more than happy to provide you with a second opinion.
For example, thermostats can affect the comfort level of your home, and they can cause the mechanical failure of your heating and air conditioning equipment. While a thermostat problem may seem insignificant, you're better off needing to replace the thermostat than the entire system.
If your Des Moines home cooling system is aging and it's better off being replaced, you'll be glad to know that the new systems offer you more energy savings. For your peace of mind, you can also depend on having a wide range of choices in highly efficient air conditioners that will save you the most.
Air conditioning replacement systems come in a wide range of brands that are known to be reliable, efficient equipment. Also, you can install technically advanced smart thermostats, which can offer you complete control using your smartphone or laptop.