Benefits of Landscape Lighting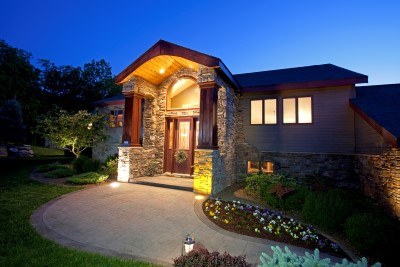 Your home is a valuable investment, and you need to take steps to maintain your home's value while also making it a great place to spend your time in. If you're looking for ways to accomplish both of these things at once, why not consider getting landscape lighting for your Des Moines area home?
After all, landscape lighting can provide a number of great benefits for your home, and these benefits will ensure that it will be a valuable investment as well as a wonderful place to live. Want to know more about how landscape lighting can benefit you? Then you need to read on!
Better Property Value
As we said, your home is a valuable investment, and at some point, you may want to put it on the market. Like any investment, though, you're going to want to get back more than you put into it. To do that, you need to take some time to bolster your property value while you're living in it.
A great way to do that is to get landscape lighting installed. With its beauty and practicality, this installation will help to give your home's value a nice boost. This boost is sure to pay off handsomely should you ever decide it's time to put your home back on the market.
Extra Home Safety
Of course, it might be years and years before you even think of selling your home. In the meantime, you'll want to live in it as comfortably and as safely as possible. To ensure your home is the safest place for you and your loved ones, you need to take every precaution to deter potential prowlers.
A great precaution for this purpose is to get landscape lighting. With motion-detection lighting, you can be alerted to any activity in your yard after night. By making intruders' whereabouts known, this installation can keep your home safe from unwanted guests.
Entertainment Benefits
Life isn't all about making money and keeping protected. It's also about having a good time and enjoying good company while you're at it. When the weather's nice, the best way to enjoy your time and friends is by gathering together for a back-yard barbecue.
If you want to continue enjoying your barbecues to the fullest even after the sun goes down, you need to get landscape lighting. This installation will light up your backyard and allow you to continue entertaining outdoors well into the night.
Ready to Enjoy These Benefits? Then Call Our Des Moines Electricians Today
How are these benefits sounding to you? Pretty great? Well, if that's the case, we've got some pretty great news for you: You can enjoy time by calling On Time Professionals today! Our Des Moines electricians can outfit your home with stunning, high-quality landscape lighting in little time at all.